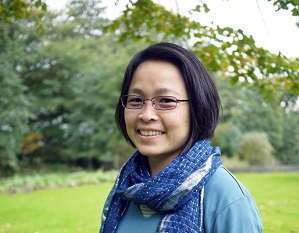 Chen Thou Lin, PostMA, CPsychol, Counselling Psychologist
---
Since my late adolescent, I became more and more interested in mental health. By taking up the journey of becoming and being a Counselling Psychologist, it has been a great pleasure to be able to learn about people, relationships, cultures, communications, philosophies, and life, constantly and continuously. I also feel very privileged that I am allowed to accompany some people to take on his/her journey towards a more balanced and fulfilled life. My goal as a Counselling Psychologist is to help people to live a contant, satisfying and challenging life.
Therapeutic orientation
My work is Existential Phenomenologically based. (to learn more about Existential Phenomenological Psychotherapy, please click here.) I have also integrated other therapeutic approaches into my work, i.e. Cognitive Behavioural approach, Psychodynamic approach, Gestalt therapy, Schema therapy, etc.
Specialisation
I have more than 20 years of experience in working psychotherapeutically with adults, children and young people with a broad variety of difficulties, ranging from life transition, issues around relocation, cultural adjustment, depression, anxiety, burn-out, relationship issues, stop-smoking, work-related issues, issues around motherhood and issues in life in general within the health, education, voluntary and private sectors.
I was born in Taiwan, was trained in the UK and am now living and working in the Netherlands. Having lived in different cultures and countries has enable me to work with expats and different nationals openly and thoughtfully.
Language and services
I speak Taiwanese, Chinese, English and Dutch.
I offer face-to-face psychotherapy and support and discussion group in Amsterdam (at the Coachhuis or Amsterdam Noord), as well as internet counselling and personal coaching on a worldwide basis. (For appointments, please click here.)
Professional credentials:
Email: info@epictherapy.net
KvK-nummer (chamber of commerce number): 59321024